We are extending our Cyber Monday Sale through Monday Dec 9 -as we continue our
12 Days of Christmas!
It's a wonderful opportunity to pick up a month, a quarter, or even next year's math for 60% off the already discounted 20% off price!With the affiliate link in the banner on the right - you can get a full year (value $124.99) for only $40
Use the banner link or support your favorite A+ blogger
affiliate link from our Pinterest board here!
Daily Winners:
DAY 2 Winner Announcement: Congrats to AC (
you win $25 from Family Time Fitness
)
DAY 3 Winner Announcement:
Congrats to Jess Benoit
(you win Generation to Generation)
DAY 4 Winner Announcement: Congrats to Jess Anderson
(you win a copy of The Warrior)
Day 5 - 3 Copies of Truth in the Tinsel - Congrats to Sarita Edgerton, Teri Duncan, Judi - You all win a copy!
Day 6- $50 Cash Card and Philosophy Adventures - extended
Day 7- Putting on the Spirit eBook and Educents $20 gift certificate- Congrats to Fibia on the Putting on the Spirit eBook and Carol Woods on the $20 Gift certificate!
Day 8 - SchoolhouseTeachers.com membership - Congrats to Jessica Medina you win!
Still time to pick up your freebies from Day 1 - Day 11 - Enter a comment about any day and you may be the recipient of the Secret Santa Gift!
Each Day from Dec 1 - Dec 12 we will have freebie stocking stuffers from some of your favorite bloggers and companies - free for everyone who visits! We will also have a "Secret Santa" gift for one or two special winners - these include cash gift cards, gift certificates, books, curriculum, eBooks and more! Be sure to enter the Rafflecopter because A+ is giving full 1 year online math curriculum - 2 families will win for each of the 12 Days of Christmas! Family Time Fitness has stepped up to bless those in the homeschool community as well and is donating for each day! Both companies will be contributing significantly to the HomeSchoolFoundation to support families in need with curriculum.
Help us raise awareness by sharing and by visiting their site: HomeSchoolFoundation.org
Stocking Stuffers- Daily
FREEBIES for ALL
Secret Santa Gifts-

One winner each gift daily - SchoolhouseTeachers.com Membership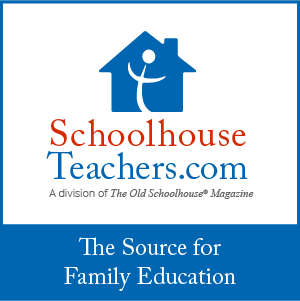 Schoolhouse Teachers.com
has made a huge difference in our family homeschool. The amount of time spent planning, having most of our studies guided and organized in one place, and the ability to teach multiple ages at once are just a few of the benefits we enjoy through this membership.
Watch the video for more detailed info - enter a comment below about how this membership could help in your homeschool and you could win!
Get your 1st month membership for only $3 -then pay only $12.95 per month for the whole family!
Or get 10% off for $139 per year
Check back tomorrow night to see who won! Be sure there is a link or email to contact you in your comment (always good to check your profile to make sure it links to your contact)
Daily gifts and freebies from Dec 1- Dec 12!
Enter the RAFFLECOPTER for the Big Giveaway Event - ending Dec 19
Use one entry or use them all - it's up to you.
a Rafflecopter giveaway